Destigmatizing Depression
Tara De Souza

I am starting a campaign to de-stigmatize depression. I feel that a campaign is the best possible way to de-stigmatize depression, because depression is a social issue. Support is crucial in helping our friends and family feel safe to talk about this illness. This campaign raises awareness through a wristband that's intent is visual shock.

Mental health is one of the biggest health crisis globally. 1 in 5 American adults manage a mental health diagnosis every year. That means that 4 American adults support a friend or family member suffering from depression. The biggest impediment to solving this crisis is stigmatization.

For my design I focused on the wristband because it is an intersection of mental health that has physical health replications. If you see someone wearing this wristband on the subway you think that they have self harmed. This wristband is to be worn by anyone who supports a mental health crisis in this country.

There are three variations of the wristband. An advocacy wristband, a personalized wristband, and an electronic wristband. The advocacy wristband is worn on mental health awareness day and fundraising walks. The personalized wristband has a pocket to keep notes written by friends and family supporting someone suffering from depression. The third wristband comes in a set of 5, each with a buzzer and a button to send a notification.

By wearing this wristband you are supporting your friends and family who are suffering from depression and in turn destigmatizing depression.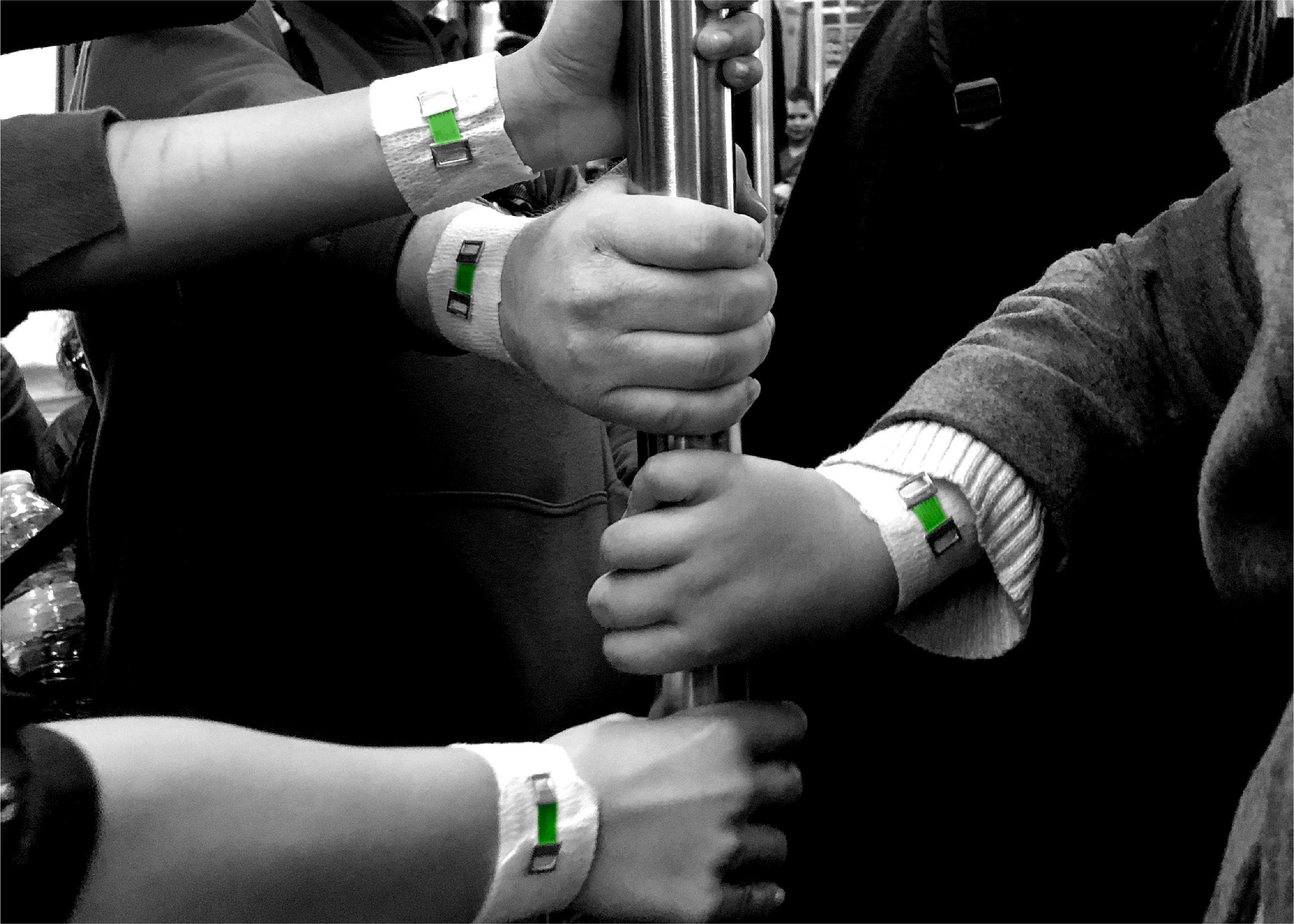 ---
TARA DE SOUZA
My name is Tara de Souza and I use design as a method to reform political standpoints, challenging stigmas over causes such as mental health and immigration rights. I also create physical experiences through the digital world. I focus on user experience, product development, abstract 3D forms and illustration.


︎ taradesouza.com
︎ tdesouza@pratt.edu
︎ @desouza.tara