---
Designed by
Chi-Hao Chiang
TANDEM - Video Game Controller
There are lots of benefits to playing video games. However, to get those benefits, people are usually required to be skilled or experienced in using controllers. This requirement will make it difficult for ordinary people or casual gamers to get access to playing video games smoothly.
TANDEM is a set of two split-up game controllers designed for two people to play together, adding "sliding and pounding on thighs" into parts of the control and separating all the inputs into two categories "Motion" and "Action." It can team up two people to play as one to help foster interactive, meaningful bonds and create shared memories between people of different controlling skill levels or even different generations.
TANDEM has the potential to make any kind of video game couch-cooperative. This project is not just about the hardware, but the interaction and communication between people.
Playmates are the most playful point while playing video games with TANDEM. In this case, video games are the social space; controllers are the media; the purpose they serve is to make people feel closer to each other and engage more.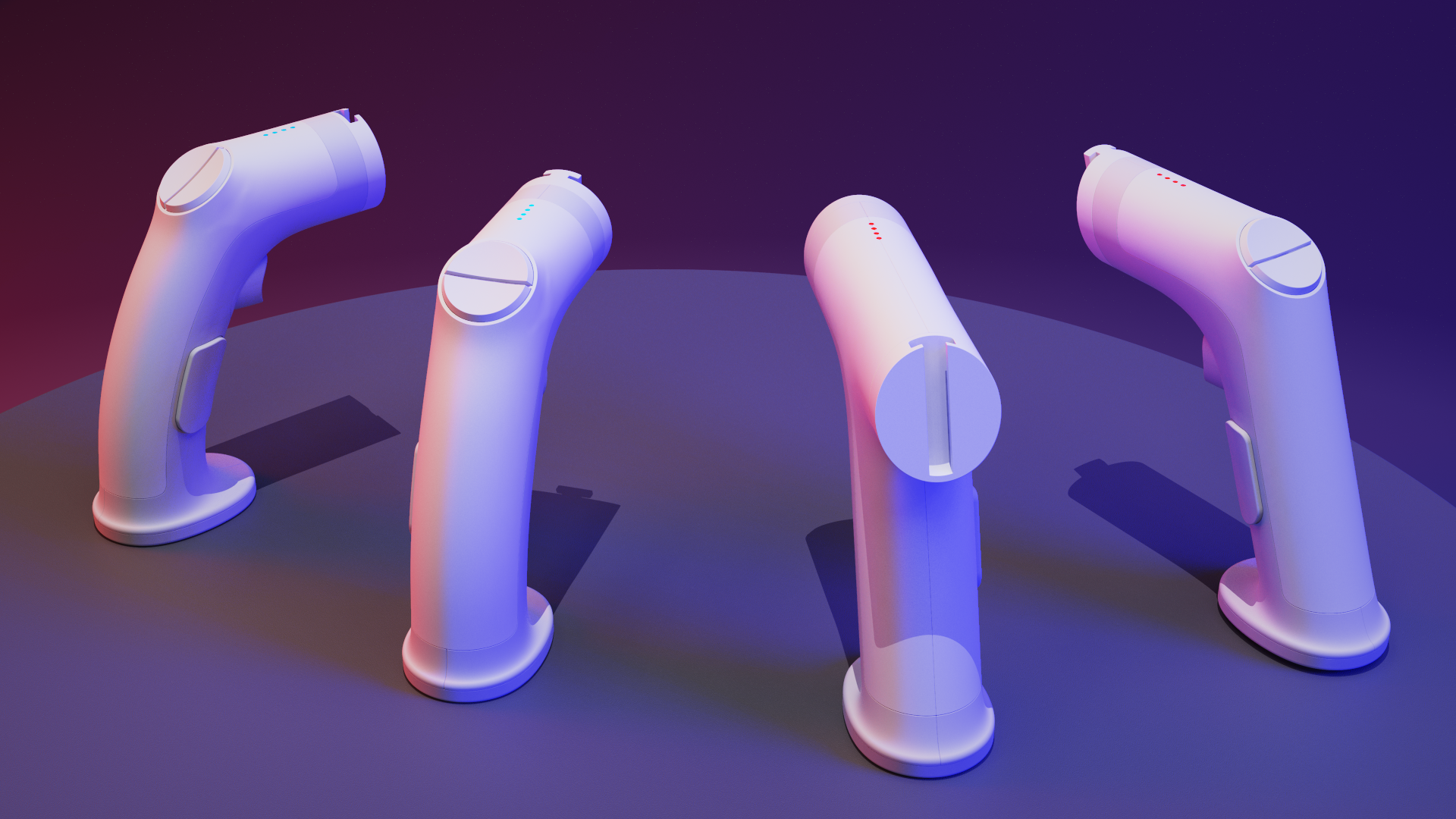 ---
Chi-Hao Chiang / 江啟豪 is an avid gamer, amateur Hip-Hop dancer, and a cross-fields industrial designer with a mechanical engineering background.
Coming from Taiwan with a BA in mechanical engineering, He is completing his Master's Degree in Industrial Design at Pratt Institute in 2021.
Chi-Hao possesses sensitivity for connecting the concept and fabrication phases in industrial design. Focus on the interrelationship between form and function, He believes every design is reasonable and supported by research.
Holding passion and inspiration in the interaction between humans and objects, he aims to spark a more vital and positive community bonding through his design.