Built with Carbon
JESSICA RAYNOR
Built with Carbon traces the origins of our materials through the carbon cycle and reframes what the impact of our consumption could look like if we move towards carbon negative construction.
MORE
Life Through Loofah
NOOR TAAN
Loofah deserves to be shared with the world. Life through Loofah explores all of its potentials by rethinking loofah and reshaping its purpose for an infinity of experiences.
MORE
FFF: Fresh Food Flavor
JANE WEI CHEN SHIH
FFF collection can help users to store their fruits and veggies properly and efficiently in order to keep them fresh longer at home.
MORE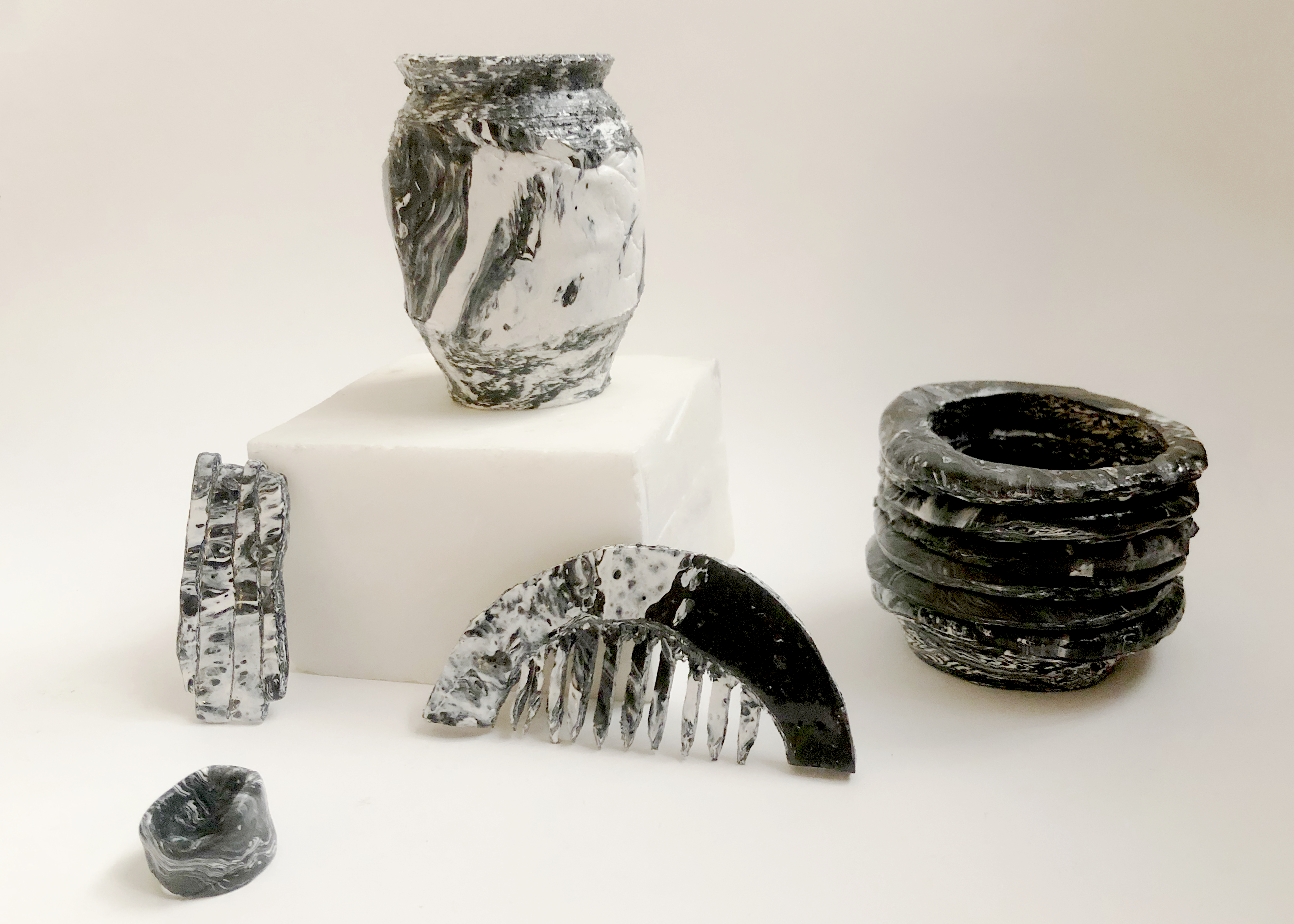 Petraplast
MOLLY RITMILLER
Creating a new fossil record for industrial waste through handcrafted, precious objects. These objects are made of locally reclaimed plastics, marbled together to restore wasted materials into forms embedded with human touch, cleaning up, reclaiming, and reforming plastic waste into a valuable geology and rewriting its archaeological legacy.
MORE
Cook Your Home
CHASE PHILPOTTS
Re-imagining the kitchen as a makerspace to create items for the home.
MORE