Memento:
A Brief History of You
Philip Thomas

Everyday we have new experiences, we make memories of moments and more often than not these memories fade with time. We live in a modern society that is obsessed with sharing every moment of our life with each other through social media. Current trends show that fb, google, instagram and other tech companies feed on this need for instant gratification and prey on nostalgia. This is evident from the newly introduced fad of creating instant "memories" and "stories" through these apps. In combination with the fear of losing one's memory in the future that affects a large majority of the population today, these apps have resulted in a society that thrives on a curated lifestyle. This curation of images for social media has resulted in a chaotic clutter of images and studies have shown that taking a picture of a moment actually takes away from having an experiential recollection of that moment. Since these pictures are focussed more on sharing to the social mediaverse, a lot of moments are lost and considered dispensable or mundane creating this new type of "self-presentational anxiety". We need a better way to document our life.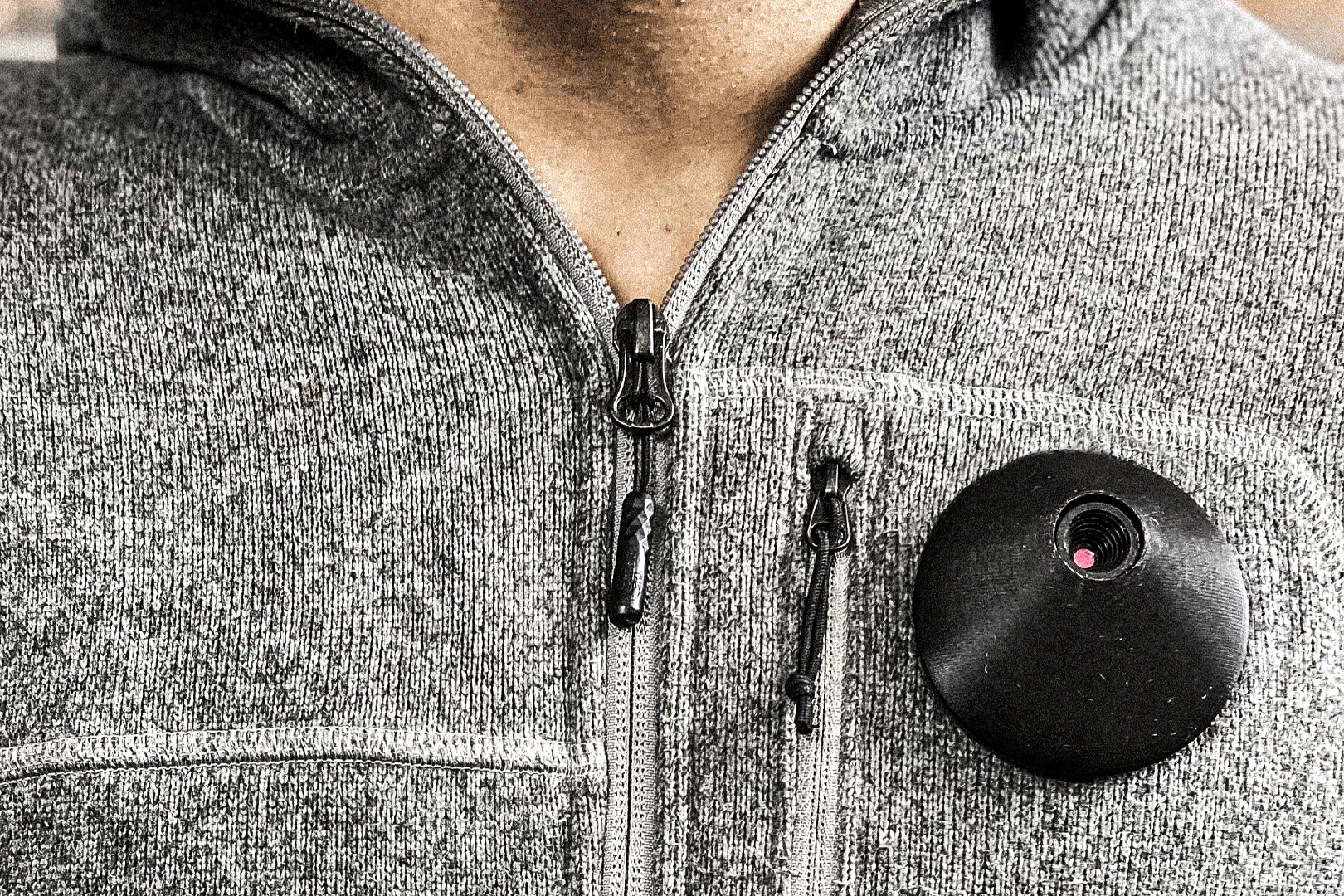 The great paradox of digital photography and the ability to capture moments so easily is that you may end up taking a large number of photographs of moments you want to remember. This results in a situation where you do not know what to do with them and may even end up not looking at them. But what if these were organized and catalogued based on place, emotion and stimulus? What if you could search your collection for sounds, smells, places and moments and all of this was available to you in this way free of clutter and chaos? Wouldn't this be a much more comfortable way to reminisce? Like pieces of a puzzle that fit together to help you remember your life?


Project Memento is a wearable device that is timed to autonomously capture moments of your life. It captures a wide range of stimuli including visuals, sounds, locations data and then catalogs this data into an experienceable searchable database. Effectively giving you the ability to reminisce years and years of your life all in one place. It takes control away from the user, creating photographs supplemented by layers of stimuli giving you a picture you can actually experience.


---
PHILIP THOMAS
Philip Thomas is an Industrial Designer originally from India currently living in Brooklyn,NY. He practiced as an Architect for 3 years in Mumbai prior to pursuing his master's here at Pratt Institute. He holds a B.Arch degree from Manipal University in southern India. He has worked on a wide range of projects varying in scale from houses, to hotels, to rural redevelopment interventions, to furniture, to 3D printed toys. His design thinking is based on the idea that the most complex part of creating an object or experience is making it simple to comprehend.The very best designs are the ones that are cost-effective, sustainable and adaptable in terms of functionality within any given context. He hopes that this design ideology is able to shine through his work and his designs are able to create positive impacts on the individuals coming in contact with them.

︎ thephilipthomas.com
︎ philip.thomas2191@gmail.com
︎ /philip-thomas-ba102b35