Brain Bridges:
Co-Designing Toys with Children
Danielle Begnaud

Have you ever wished that you played an instrument as a kid? Or that you had started learning a new language or hobby earlier in life? The freedom to develop and grow personal interests during childhood can feel limited, because the material culture of childhood is controlled by adults. Children are rarely involved in the design of their toys; they're usually just users of an existing product. But doesn't everyone deserve a say in their own development? How would toy design change if children were considered partners in the design process?

Over the last year, Danielle facilitated 7 co-design sessions with a group of 8 kids and together, they designed a kit of 20 pieces to spark imagination and creative play. Danielle partnered with KidsTeam at the University of Maryland's Human-Computer Interaction Lab and they used a co-design methodology called cooperative inquiry. Danielle and her design partners at KidsTeam took a project through traditional industrial design phases, like research, ideation, prototyping, and testing.

As proof of this co-design methodology, they designed Brain Bridges, a kit of shapes for kids to design, connect, and construct anything out of the cardboard boxes that they already have at home. Designed to spark imagination and creative play, the set includes fasteners to connect different boxes together and to attach an array of open-ended shapes. So whether you have one box that you attach shapes to, or you have a bunch of boxes that you connect into a big structure, the kit helps children transition into an imaginary world where boxes can be anything.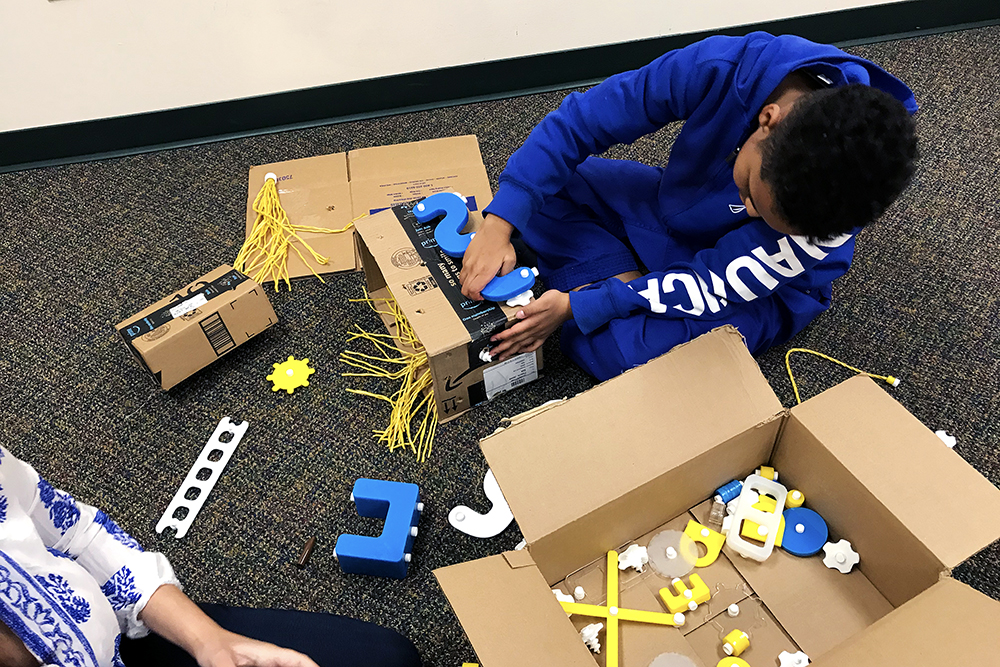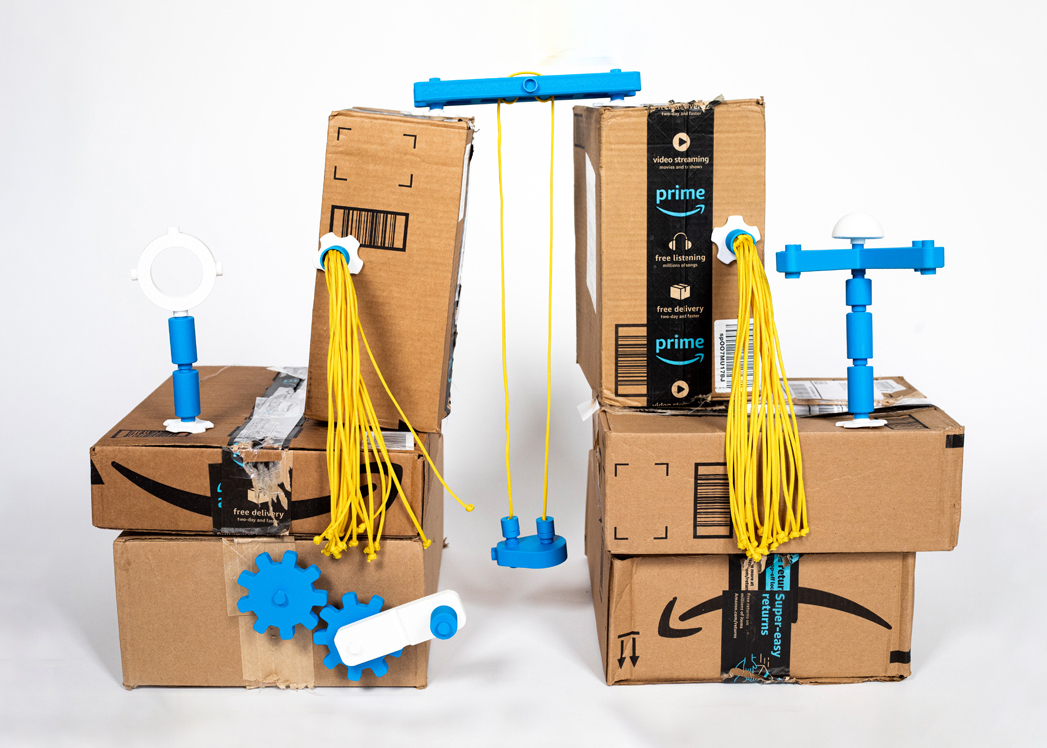 The corkscrew anchors also securely connect different boxes together.

---
DANIELLE BEGNAUD
Danielle Begnaud is an industrial designer and design researcher living in New York City. She has worked for companies in Texas, Missouri, and New York designing products, exhibits, and landscapes. Danielle holds a BA in Anthropology from the University of Texas at Austin and she is completing her Master's Degree in Industrial Design from Pratt Institute. Danielle's passion for incorporating fun and play into design takes into account how people of all ages view and interact with her products. Inspiring people to be curious and to use their imagination is a key motivator in her design work.

︎ daniellebegnaud.com
︎ daniellebegnaud@gmail.com
︎ @daniellebegnaud